American Heart Association
CLASSES
Internationally valid & certified AHA-courses
@ South of Germany – Bavaria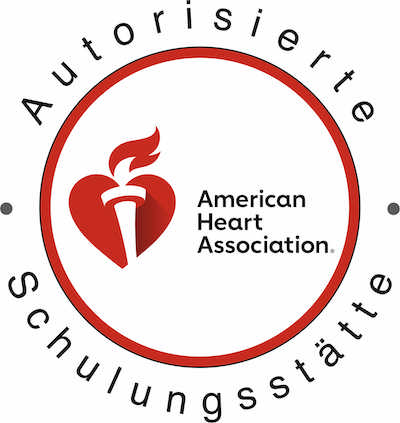 ACLS: Advanced Cardiovascular Life Support (adults), 2 days, 629 € p.P. 
PALS: Advanced Pediatric Life Support (children), 2 days, 629 € p.P. 
BLS: Basic Life Support, 1 day, 269 € p.P. 
REFRESHER: Re-certification, 1 day, 269 € p.P. 
All course formats are also possible as "in-house courses" in your institution/organization/clinic – please contact us!
Why an AHA course?
High level – internationally recognized and certified!
CME
Recognized by the German Medical Association
TOP simulation
Realistic scenarios, e.g. intensive care bed
Team Training
Let's be successfull together!
Small groups
6 participants : 2 instructors
Location
5 minutes distance from the lake "Chiemsee" (Bavaria/DE)
Is it the right course for me?
AHA courses are geared towards healthcare providers who respond to emergencies in adults, infants or children and for personnel in emergency response, emergency medicine, intensive care and critical care units. Upon successful completion of the course, students receive a course completion card, valid for two years.
Healthcare professionals who are involved in the treatment of cardiac arrest and other cardiovascular emergencies:
Emergency service workers (emergency/paramedics, etc.)
Doctors of all specialties
Caregivers
Medical Assistant
Employees in healthcare facilities, nursing and retirement homes
I.e. everyone who regularly participates in medical emergencies or resuscitation and wants more security!
The ACLS/PALS courses are primarily aimed at experienced participants who should also master advanced measures such as medication administration or rhythm recognition, the BLS course is ideal for first responders such as first responders, fire brigades, police or assistance personnel.
Why take the class with us @PULS ?
Unique team of lecturers
A specialist in anesthesia and intensive care medicine
A Nurse Specialist in Anesthesia and Critical Care
We are both certified AHA instructors and active both in the clinic and in the rescue service as an emergency doctor and paramedic, we know both sides! (more about us here).
Flexible depending on the course: including a specialist in pediatrics and pediatric surgery
Small groups and big team
We don't believe in large groups – so practice in small groups of max. 6 people and have at least 2 instructors – unique for such course formats!
We believe in the team and have specialized in optimal team communication. Become a team player with PULS!
BRAND NEW LOCATION / TRAINING CENTRE:
Exclusive: realistically reproduced bed in the intensive care unit with monitoring and real medical products, REA trolley with complete equipment – so that your scenarios look even more real!
Our "training cube": Reconstructed living room
Feel-good atmosphere with top catering/coffee bar
State-of-the-art training equipment, including a digital flipchart with touch display for group work
Many skill stations for free practice:
Airway trainer, coniotomy trainer
i.v. – Puncture arm, EZ-IO training bones and legs
Interactive ECG crash course – lose your fear of the ECG!
Great location close to Lake Chiemsee
Not a dreary industrial area, but a central location in the middle of Bernau am Chiemsee, lots of shops, restaurants and leisure activities in the immediate vicinity.
Our location offers you a high level of leisure time and the opportunity to combine training and vacation perfectly!
You will find us HERE
A highlight: In summer "Get together" after the 1st day of the course with food and a boat trip to Herreninsel right on the water (depending on the weather)! – during winter period getting to know each other in a cozy atmosphere in a nearby restaurant.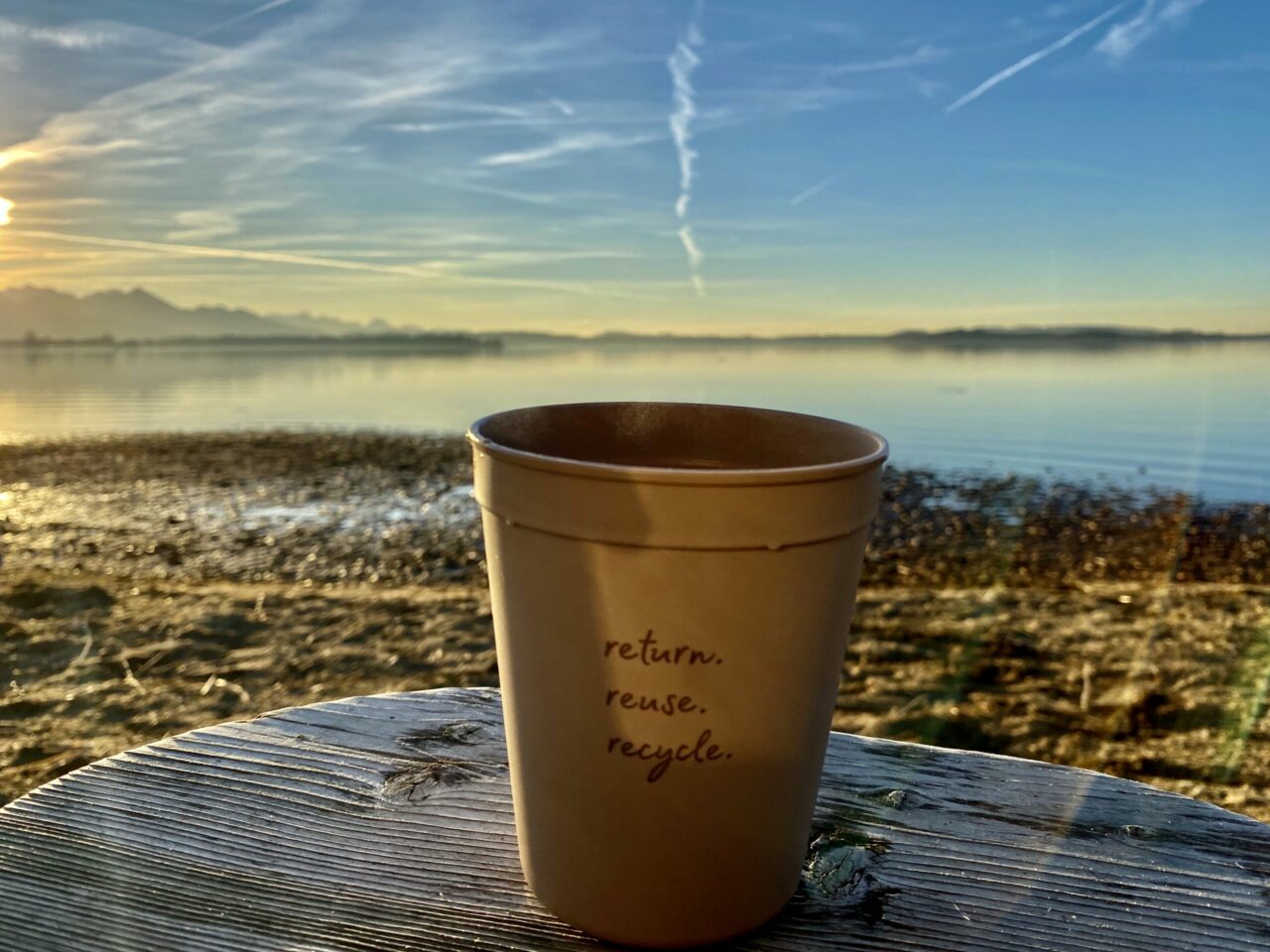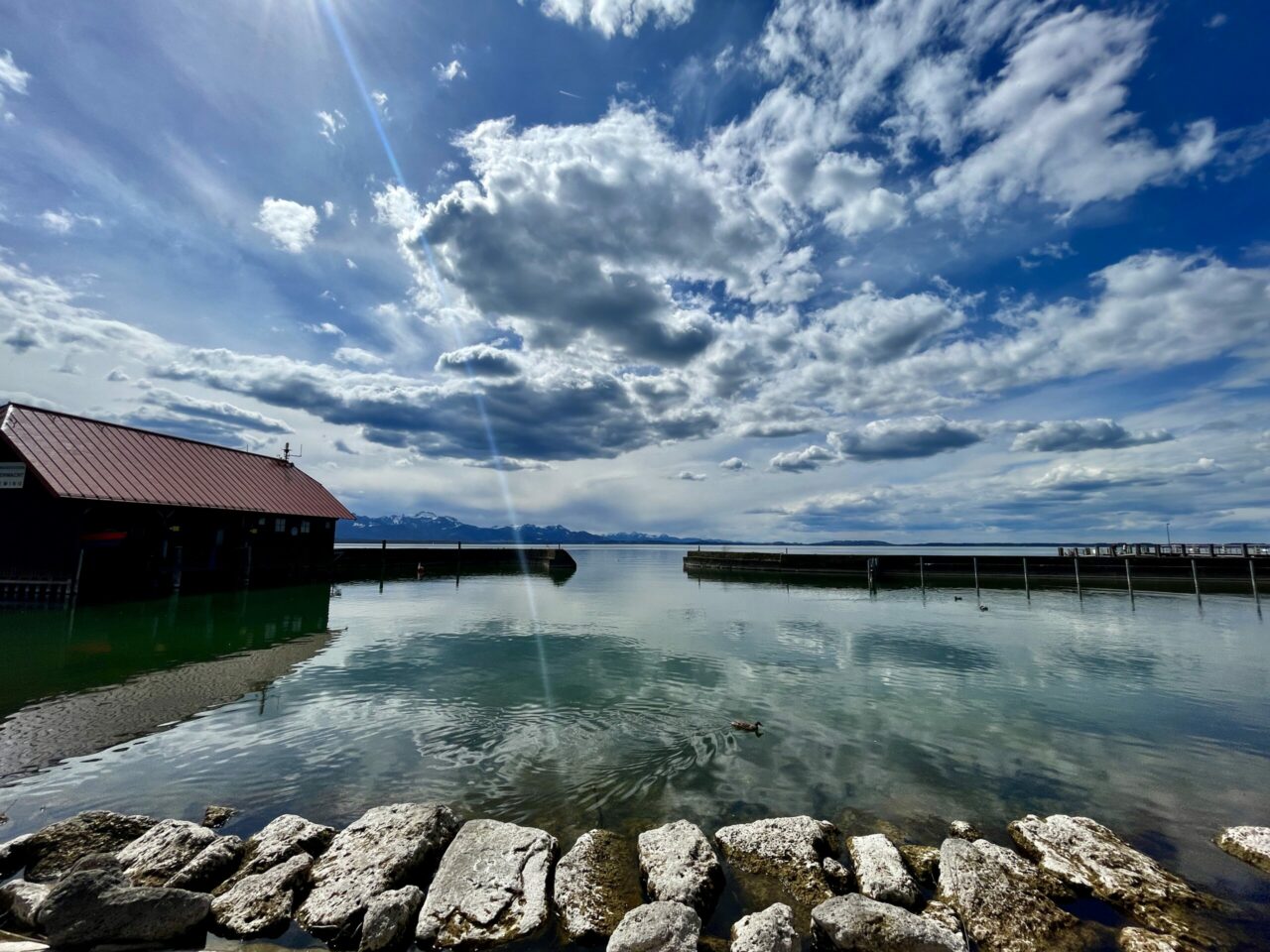 Food
Coffee, snacks, drinks and lunch are included in the course price depending on the course format. You will also find a large number of attractive restaurants and snack bars in the immediate vicinity near Lake Chiemsee.
WHY SHOULD YOU CHOOSE AHA COURSES ?
Clear, simple and understandable concept:
a high proportion of practice, modern instructional videos and many case scenarios reduce fears and make you fit for emergencies!
High level – be proud to become a graduate of the world's best resuscitation course and use your knowledge for the patient.
Teamwork and communication in serious medical emergencies such as cardiac arrest, arrhythmias or periarrest scenarios are a focus of the course.
Certified course systems are now already mandatory in many areas of the healthcare system in order to ensure a high standard of quality in emergency care. With an AHA course you do everything right!
AHA courses are RECOGNIZED AND APPRECIATED WORLDWIDE!
PULS-Chiemgau is a recognized internationally authorized training center of the American Heart Association.
By passing the "AHA certification" you will receive an international certificate and the official AHA provider card.
We are connected to the international training center Skillqube in Wiesloch.
Example COURSE SCHEDULE AND CONTENT:
You will receive the official AHA textbook 2-4 weeks in advance and you will carry out a short self-assessment knowledge test ("preassessment") so that you are optimally prepared and all course participants are as knowledgeable as possible.
Team communication, high-quality chest compressions and ventilations are given high priority in the course. You practice detecting and treating cardiac arrest and are trained in numerous realistic case scenarios.
As part of the certification process, you must pass a practical and written final test at the end. With good preparation, this is very easy to do! We accompany you in every phase of the course!
Wir freuen uns auf Sie / Looking forward to you / Ci rallegreremo della tua presenza!

PULS-Chiemgau GbR
Martin Hain
Dr. Sandro Valle
Sultenstr. 4a, 83233 Bernau am Chiemsee